Luma ASEAN Pass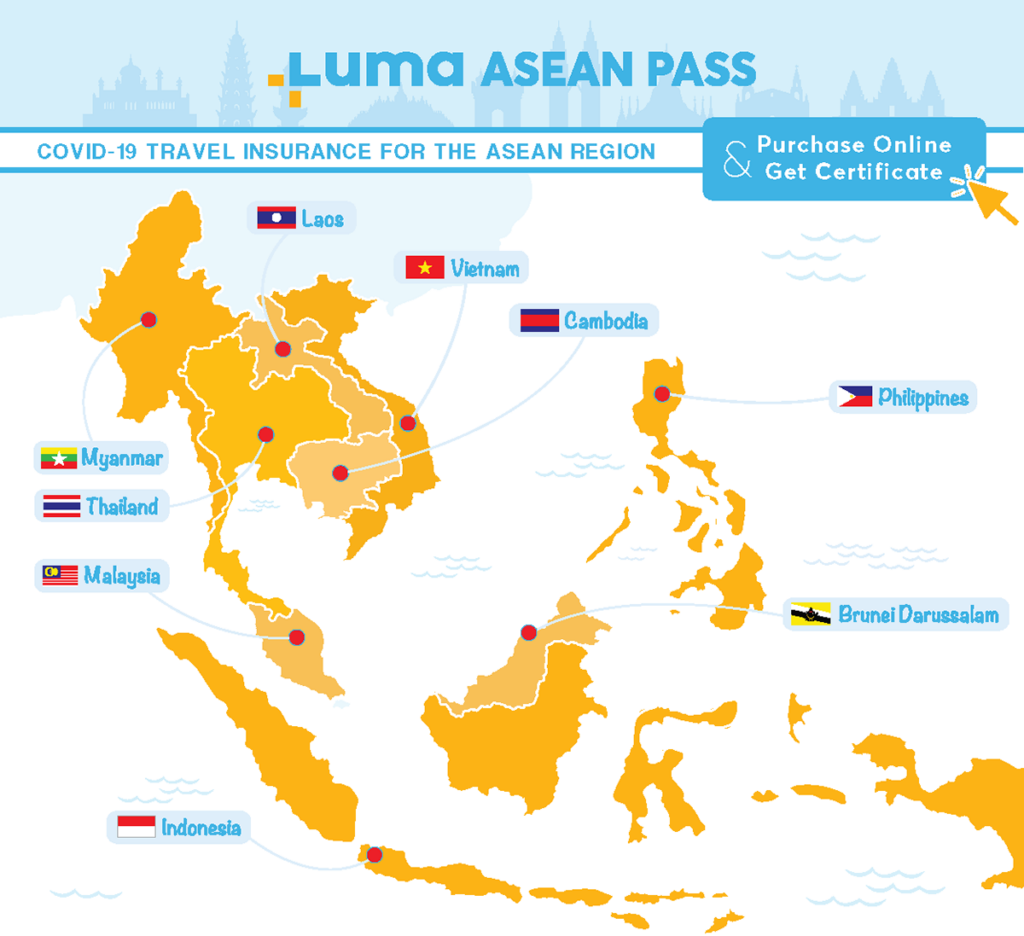 Travel Insurance for ASEAN Countries
Covers Covid-19
Regional coverage
Purchase Online & Get Certificate
---
Luma Thailand Pass
Tourist requiring COVID-19 insurance to enter Thailand
Thailand retirement visa holder/applicant requiring COVID-19 insurance
1-74 years old
Click the following link for details on an online COVID-19 INBOUND TRAVEL INSURANCE policy
30, 60, 90, 180, 270 day & annual packages available – Prices start at 3,100 THB for 30 days coverage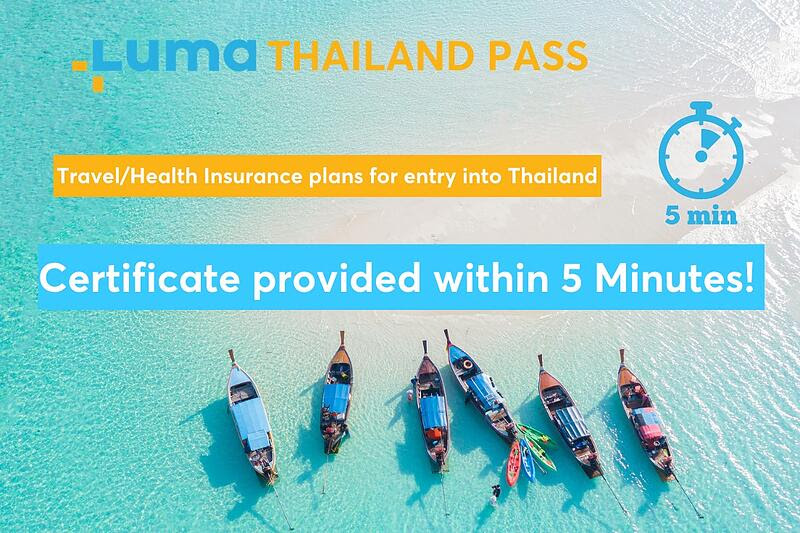 ---
Alternatively, if you're 75 years (or over) or after something more comprehensive, then please read on..
The coronavirus outbreak has had an unprecedented effect on travelers, country borders, and international flights. Whether it's fear, business, or separation from family and loved ones, each and every one of us has been impacted by the virus in one way or another.
Today many people are looking for affordable insurance not just to cross borders or reunite with loved ones but also for peace of mind in the event we are unfortunate enough to be struck by the illness. Here at Thai Expat Health, we offer you and your family a range of insurance solutions for COVID-19. The insurance products offered are from approved providers and meet the minimum 50,000 USD (including protection for COVID-19) for entry to Thailand as prescribed by the Thai government.
We offer an insurance product to match each individual's needs.
Full comprehensive health insurance for long term workers, retirees, and spouses of Thai citizens
---
Full Health Insurance Plans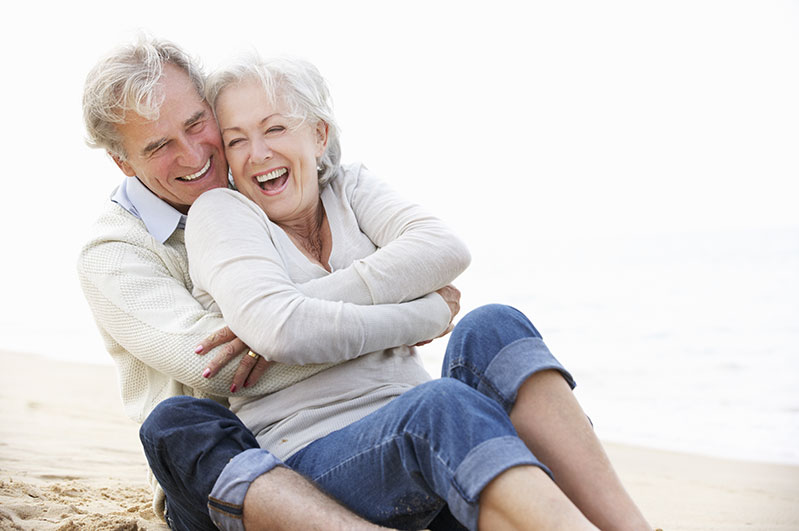 Current COVID-19 friendly full health insurance offerings
If you are a foreigner returning to Thailand for work, as a retiree or as the spouse of a Thai citizen then full medical coverage through an approved provider is likely to be a better option for you. Full medical coverage offers many additional benefits such as: –
– Comprehensive coverage for top international hospitals
– Cashless hospital visits in a preferred hospital network
– No need to pay and claim for Inpatient treatment
– Cover for motorcycle accidents and ongoing treatment
– Lifetime renewal (dependant on age at entry)
– Cover for COVID-19
Thai Expat Health offers insurance from a range of reputable, well-established Insurance companies such as AETNA, APRIL, CIGNA, LMG, LUMA, and PACIFIC CROSS. There is no pushy sales talk and recommendations are based on your needs (not ours). We help you avoid the confusion which comes from not being able to speak the language or communicate satisfactorily with staff in Thai Insurance Companies.
Our service is FREE and we often save you money by offering a plan which more closely matches your lifestyle and budget.
Contact Thai Expat Health today and let us help you with your health insurance requirements.