The coronavirus outbreak has had an unprecedented effect on travellers, country borders, and international flights. Whether it's fear, business, or separation from family and loved ones, each and every one of us has been impacted by the virus in one way or another.
Today many people are looking for affordable insurance not just to cross borders or reunite with loved ones but also for peace of mind in the event we are unfortunate enough to be struck by the illness. Here at Thai Expat Health, we offer you and your family a range of insurance solutions for COVID-19. The insurance products offered are from approved providers and meet the minimum 100,000 USD (including protection for COVID-19) for entry to Thailand as prescribed by the Thai government.
We offer an insurance product to match each individual's needs.
Full comprehensive health insurance for long term workers, retirees, and spouses of Thai citizens
Travel insurance for medical tourists and short term visitors
Luma Thailand Pass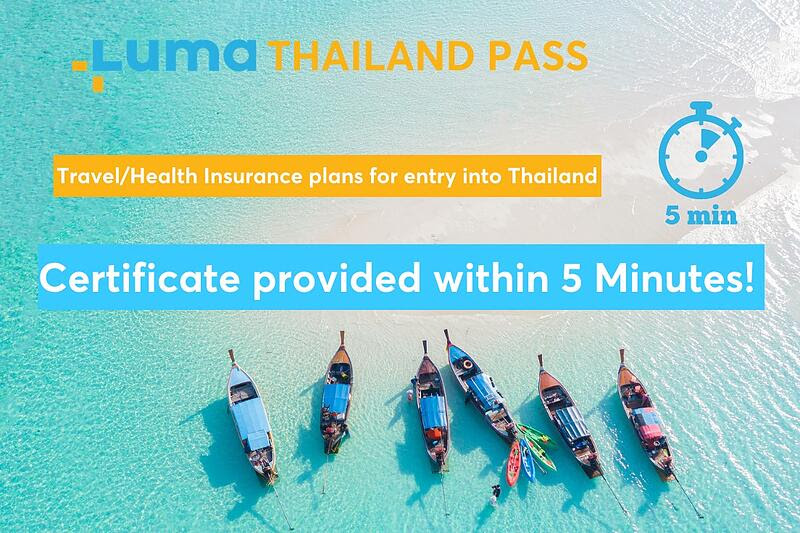 Choose from a range of different travel plans to meet the health insurance requirements for visitors wanting to enter Thailand during the COVID-19 pandemic.
All plans offer:
– Cover up to 3.5 million THB (equivalent to at least 100,000 USD)
– COVID-19 cover
The application process is easy and the certificate required for entry can be obtained in 4-5 business days. Premiums start from 3,500 THB for a 30 day travel policy.
Simply apply online via the following link: https://thaitravelinsurance.com/